Knit-a-long
It's that time of year already. We are getting ready to launch our 2nd Annual Mystery Shawl Knit-a-long. For complete information and to register, click on KAL above in the menu bar.
Knit Michigan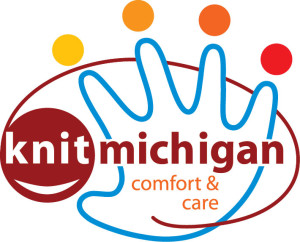 Knit Michigan has come and gone for 2014. Next year's event will be held on the first Saturday in February, February 7. We will have final numbers posted by the end of the month. Because attendance was down due to the snow, not all auction items sold (good ones!) and we will be having some on-line auctions so that those that missed can still get some great deals! We will keep you posted.
This charitable non-profit is run by a group of hearty and hardy volunteers out of our shop. Over the course of our first seven years, we've raised more than $150,000 in support of cancer patients and their families. We direct proceeds to five Michigan organizations and foundations that work very hard to meet the needs of patients and their families. As we know, insurance doesn't cover the expense of having to deal with this dreadful disease. The money we raise may be used to support patient education, pay a gas bill, cover cab fare to treatment, purchase medicine or a myriad of other things that are necessary to regain health. In addition to raising money, we also collect chemo caps, blankets, pillows, and teddy bears (patterns for which can be found on our website, knitmichigan.org).  We also collect and distribute knitted breast prostheses, patterns for which can be found at knittedknockers.info.
Our Second Chance Nook is Open for Business
Looking for a deal, organizing your stash and you know something has to go, or disbanding from a craft due to life changes or personal choice? We can help! Click on the SECOND HAND NOOK at the right end of the menu bar above and learn more.
Turn your $tash into ca$h!