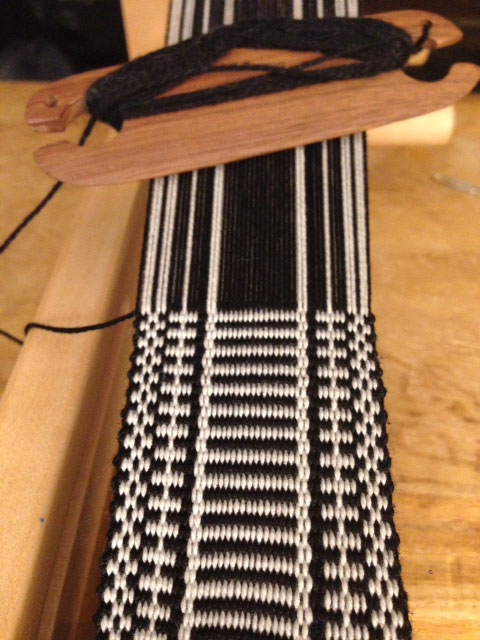 Inkle Weaving is fun and easy
Come join us as we explore the inkle loom, Saturday, May 11. Absolutely no prior experience is required. This loom is a great place to start weaving. It is simple, you can purchase all the tools you will ever need for less than $100 and it is just plain fun. You can use the same yarn as your knit, crocheted or woven garment to make a button band, button-hole band, epaulets, collar or other trim. Then there are hat bands, guitar/camera straps, pet leads/leashes, collars, friendship bracelets and much more.
Our Second Chance Nook is Open for Business
Looking for a deal, organizing your stash and you know something has to go, or disbanding from a craft due to life changes or personal choice? We can help! Click on the SECOND HAND NOOK at the right end of the menu bar above and learn more.
Turn your $tash into ca$h!
Heritage Mystery Knit-a-Long
The 1920′s Mystery Knit-a-Long Shawl is closed. The pattern will be available for sale on this website upon the completion of the Mystery Knit-a-Long. Our next KAL will be at the beginning of 2014. To sign up for it, sign up for our shop newsletter (above and to the right on this page) and select Heritage 1930′s Mystery Knit Along in the interest category. If you already get our email, enter it in the same  "Join Our Newsletter" box and you will receive information to update your profile where you can select the Mystery Knit Along. If you participated in the 1920s KAL, you will not automatically be registered for the 1930s KAL.