SOAK Open House
Friday evening, April 4 from 6 to 8. Stop in and see what the excitement is all about. Learn more about the SOAK products here.
Second Chance Nook
Have you visited our Second Chance Nook? It's a great place to find a fiber deal. From old yarn to new, needles and hooks, books and patterns, wheels and looms, we've got all that and much more! Click on the menu above to learn more about it or just stop in and visit.
Turn your $tash into ca$h!
Knit Michigan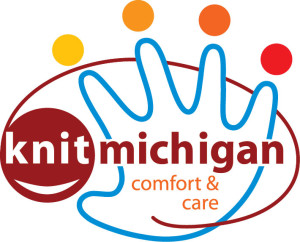 Knit Michigan has come and gone for 2014. Next year's event will be held on the first Saturday in February, February 7. This year we raised a bit more than $21,000. That is definitely a lower amount than in recent years because attendance was down due to the significant snow storm that hit our area on event day. In spite, of that, we still had a great time and many hearty souls did brave the weather and come out for a day of fiber-filled fun.
This charitable non-profit is run by a group of hearty and hardy volunteers out of our shop. Over the course of our first seven years, we've raised more than $190,000 in support of cancer patients and their families. We direct proceeds to five Michigan organizations and foundations that work very hard to meet the needs of patients and their families. As we know, insurance doesn't cover the expense of having to deal with this dreadful disease. The money we raise may be used to support patient education, pay a gas bill, cover cab fare to treatment, purchase medicine or a myriad of other things that are necessary to regain health. In addition to raising money, we also collect chemo caps, blankets, pillows, and teddy bears (patterns for which can be found on our website, knitmichigan.org).  We also collect and distribute knitted breast prostheses, patterns for which can be found at knittedknockers.info.